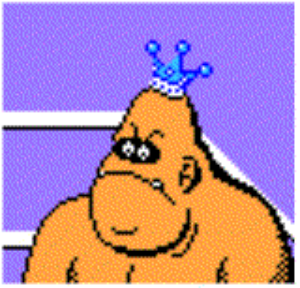 That's me.
Hello Money Ballers.
My name is Big, and I'm a mavs-a-holic. Along with my heterosexual life partner, Brown, I run a site called TheBigandtheBrown over at blogger, and I have been asked to help out this season here at MMB. When I received the email asking if we would be interested in helping out some here MMB, my first reaction was "What happened to Mr. Wes Cox?" In short answer, nothing, he is still here and still rocking some of the best Mav's shtick on these here interwebs. With that known, I was honored to be giving the opportunity to share my thoughts/fears/joys/inebriated rants on this site with you guys. I look at it as if Brown and I are JD and Turk, and Wes is Dr. Cox (strangely fits), we know this is his hospital, we are just here to spice things up a bit.
Now let me tell you a bit about myself. I'm a late 20's Dallasite who has lived here for about 10 years, but my Mavericks fandom has been around much longer. I grew up in a small town in central Texas, where the Spurs were the team to root for in the association, yet due to the influence of older brother-in-law, I rooted for the Mavs, and the one Fat Lever, who should be in the hall of fame, was in my opinion the best basketballer on the planet. I was the only person in my town to own a Mav's pull over starter jacket (the white one) when those were all the rage.
Despite my age, and wealth of knowledge, I still spell at like a third grade level. I like to think of it as part of my charm. I'm a college football nut, I think MMA has far surpassed boxing, both the NFL and NBA draft are my the best non-sports sports days followed closely by madden day, and there very few things that are better in this life than a tall whiskey and water. But my first love is the Mavs, and I look forward to being a part of the best Mav's site that this can be, and have a little fun while doing it.